How to Sell Your Life Insurance Policy for $81,005 Instead of $43,000!
Posted: November 09, 2021 by John Welcom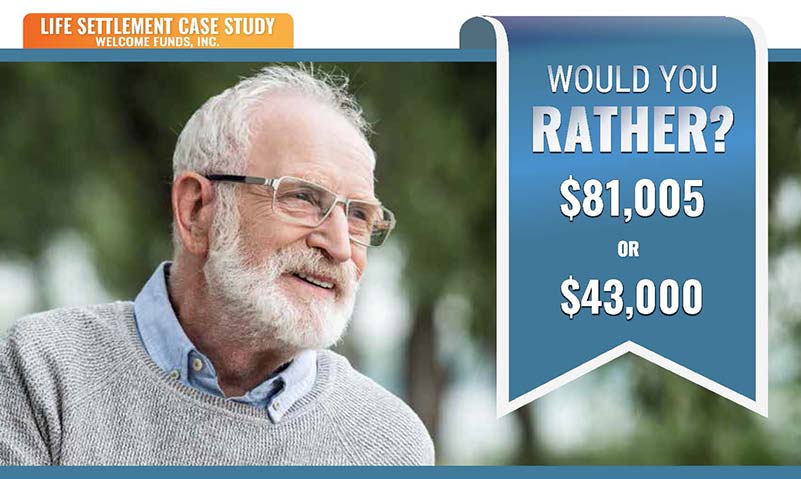 21 OFFERS IS BETTER THAN 1!
After seeing an ad from a direct buyer on TV, Dave was surprised to learn that his life insurance policy could be sold for a cash payment. Dave contacted the direct buyer who offered him $43,000. Before proceeding with that offer, Dave contacted his CPA to see if this was in his best interest. The CPA recommended he receive a second opinion and contacted Welcome Funds. Dave quickly learned that several other buyers were willing to extend offers on his policy as well. Thanks to the auction platform of Welcome Funds, Dave received almost double the amount he was initially offered by the direct buyer, thereby maximizing the value of his policy.
| | |
| --- | --- |
| Policy's Insured | Male | Age 88 |
| Health Status | Fair |
| Policy Type | Universal Life |
| Face Amount | $300,000 |
| Annual Premium | $36,000 |
| Surrender Value | $0 |
Life Settlement Payout.... $81,005
Recent Blogs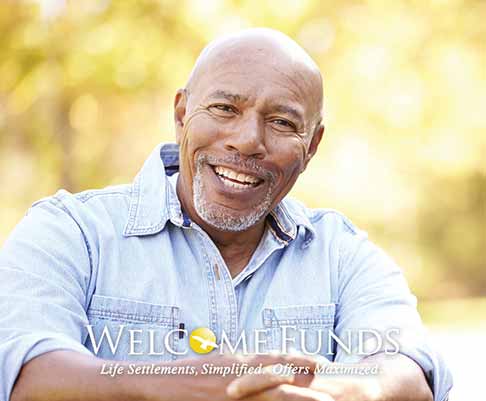 Posted: March 20, 2023 by John Welcom
Kevin purchased a 10 year level term life insurance policy at age 58 to provide his family with some financial security. The expiration date was fast approaching and Kevin's medical bills were mounting. In need of some financial relief, he was contem...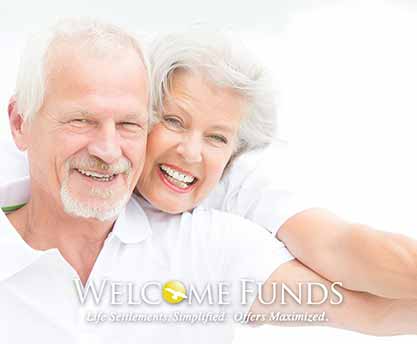 Posted: March 13, 2023 by John Welcom
Scott purchased a $6 million dollar 10-year term life insurance policy at age 59 to protect his family and business interests. A decade later, approaching the term conversion deadline, Scott was facing a $148,000 annual conversion premium. He did not...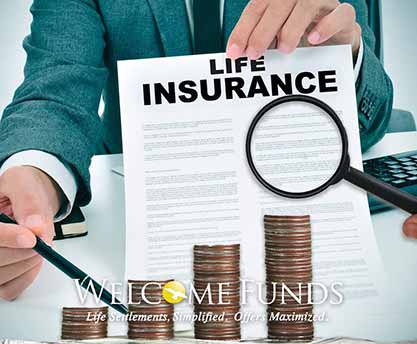 Posted: March 06, 2023 by John Welcom
Life settlements provide life insurance policy owners a safe, regulated avenue for selling their policies at prices that represent fair market value when utilizing the services of a life settlement broker. The life settlement broker, like Welcome Funds, utilizes an auction platform to maximize the sale of a life insurance policy.