WHO WE ARE

Life Settlement Experts

Life Settlement Experts | Welcome Funds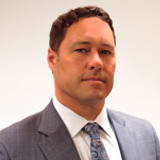 John Welcom was introduced to life insurance settlements in the early 1990s and has exclusively served the industry for almost 30 years, becoming one of the longest tenured executives and trusted voices in the marketplace. He began Welcome Funds Inc. in 2000 and the firm has facilitated transactions of more than $5.25+ Billion in face value, generating over $1 Billion in settlement proceeds for its clients.
John is also the Founder & CEO of Welcome Life Financial Group, LLC, a family of companies that provides best in class solutions to life settlement participants. The firm's portfolio includes:
John is currently serving a five year term on the Board of Directors of the Life Insurance Settlement Association (LISA), the industry's oldest and largest trade association. He graduated from the University of Miami in 1993 with a Bachelor's of Business Administration in Economics and holds numerous life producer and life settlement broker licenses throughout the U.S., as well as the Series 6, 26, 63, and 99 securities licenses.
Follow John Welcom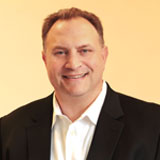 Dan Ohman joined Welcome Funds Inc. at its inception over 23 years ago and has firmly established himself as a life settlement industry expert in policy operations, negotiations, procedures, and closings. He provides the backbone and leadership to the firm's infrastructure and has overseen the growth of Welcome Funds into one of the industry's top life settlement brokerage firms. Dan's responsibilities also include the creation and maintenance of life settlement provider (buyer) relationships, a critical part of the company's diversified and thorough platform.
In addition, Dan also serves as the Vice President, Chief Operations Officer, Chief Compliance Officer, and Anti-Money Laundering Compliance Officer for Welcome Life Securities, LLC, providing oversight and expertise for variable life insurance policy transactions. Dan completed exams or received exam waivers for the series 6, 7, 24, 26, 63, 79, and 99 securities registrations and currently maintains registrations as a Compliance Officer, Operations Professional, and as a Representative and Principal for Investment Company and Variable Contracts, General Securities, and Investment Banking. He also holds numerous life settlement broker licenses and is a licensed life producer in almost all 50 states.
Prior to his work with the Welcome family of companies, Dan served as a Business Analyst and Operations Manager at the Walt Disney World Company in Orlando, FL. He graduated from the MBA program at the University of Miami (FL) in 1995 with a concentration in Finance and Strategic Management, after receiving his undergraduate degree from Miami in Business Management.
Follow Dan Ohman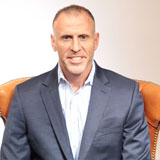 Jeff Deutsch began providing legal and compliance services to Welcome Funds Inc in 2005 when he began his own consulting company, Overtime Consulting Inc. Over the years, he has held various leadership roles within the Welcome family of companies, including as founding principal of Life Markets Compliance, LLC. At Life Markets, Jeff assisted numerous players in the life settlement industry for over a decade, with an emphasis on identifying, addressing, and solving broker related issues, including interpreting statutory regulations; monitoring legislative changes and regulatory trends; complying with provisions of applicable law; and drafting and reviewing contracts, representations, and warranties.
In 2019, Jeff streamlined all of his life settlement work back to Welcome Funds, Inc. and its affiliated entities, officially becoming the firm's General Counsel. He not only performs the above duties exclusively for Welcome and its strategic relationships, but he also collaborates with the Executive Team to determine growth, marketing, and expansion initiatives.
With over 25 years of transactional and negotiation experience, Jeff interacts with regulators often and has been a frequent guest lecturer and speaker at broker-dealer and industry conferences and financial management offices across the country. In addition, he currently is an Adjunct Professor with the College of Business and Management at Lynn University in Boca Raton, Florida.
Jeff graduated from Cornell University in 1993 with a BS degree in Policy Analysis and received his law degree immediately thereafter from the University of Miami School of Law. He is a member of the Florida Bar and a former registered representative with FINRA. Jeff resides in Delray Beach, Florida with his wife and two children.
Follow Jeff Deutsch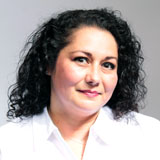 Antonella Takvorian joined the Welcome Funds, Inc. team in 2008 as Executive Assistant and her leadership, attention to detail and experience has been invaluable. She began her career 30 years ago on Wall Street and has served in various managerial positions in the financial services industry over the years.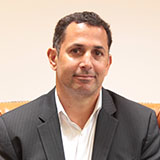 Mark Isenman has served as National Sales Director for Welcome Funds, Inc since 2005, overseeing the firm's sales and business development initiatives. He works closely with all types of financial, estate planning, and insurance professionals and the affiliated organizations they represent. Mark's client first and solution oriented approach was first learned in the financial services industry in New York City for almost a decade after graduating from Cornell University in 1993. He applies the same philosophy to Welcome Funds. Mark currently resides in Weston, FL.
Follow Mark Isenman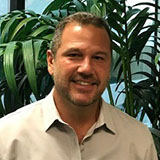 John Basilone began his career with Welcome Funds Inc in 2006, initially joining the firm as a Senior Account Executive. He was promoted to Director of National Accounts in 2010, focusing on cultivating and solidifying relationships with financial professionals. John is responsible for managing most of the large accounts for Welcome Funds and the firm relies on him to pre-qualify prospective settlement cases and to provide market valuation estimates. John takes great pride in educating advisors and clients on their alternatives to lapsing or surrendering their coverage.
Prior to Welcome Funds, John served in various management capacities in the mortgage, appraisals and financing industries.
He graduated with a BA from Hofstra University (Hempstead, New York) and currently resides in Delray Beach, Florida
Follow John Basilone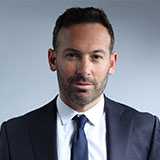 Adam Sosnick has been with Welcome Funds, Inc since 2007 and is currently the firm's Senior VP of Sales, as he is affectionately known in the industry, "The Life Settlement Guy." Adam works closely with national accounts, family offices, marketing organizations, and BGAs across the country. Adam is a frequent, enthusiastic public speaker on the benefits of life settlements, highlighting the many distinguishing characteristics of the Welcome Funds platform.

Follow Adam Sosnick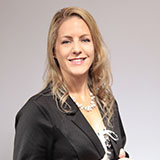 Jennifer Gray is a valued and trusted employee who has been with Welcome Funds, Inc. for years, beginning her career with the firm in 2007. She began in the Underwriting Department and has become its Director, overseeing a growing and diligent staff. Jen's knowledge of the industry allows her to assist the Executive Team in other areas of the business as well.
Jen enjoys spending time with her husband and three beautiful children outdoors, going to amusement parks and traveling wherever and whenever possible!
Follow Jennifer Gray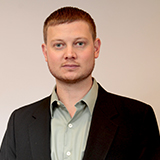 Tommy Bullet began his career with Welcome Funds, Inc. in 2007 and graduated a year later from the University of Massachusetts with a BBA in Marketing and a minor in Information Technology. Tommy has been instrumental in developing Welcome's valuation models and has become an expert in pricing and analyzing policies to determine interest in the life settlement marketplace.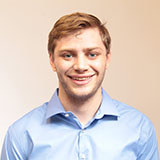 Matthew Ohman is a Valuation Analyst at Welcome Funds, Inc. graduating from Buffalo State with a Bachelor of Science in Economics in 2018. Matthew has previously performed data analytics and financial modeling in the start-up space. Matthew is a western New York native and worked as an intern in New York's 27th Congressional District. He is a lifelong fan of all Buffalo sports.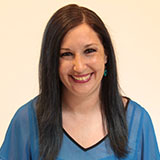 Sarah Lesselbaum joined the Welcome Funds, Inc. team in 2007 and currently is the Director of Contract Services. One of her primary focuses is assisting clients with the closing process once an offer is accepted. In 2002, Sarah received her undergraduate degree in English from Framingham State College in Massachusetts. Over a decade later, she completed her paralegal certificate at Florida Atlantic University, eventually becoming a Certified Paralegal with the National Association of Legal Assistants (NALA). In her free time, Sarah loves to travel and has visited 22 countries and 25 states.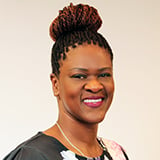 Natalie Brathwaite is a Closing Specialist at Welcome Funds, Inc. joining the team in 2018. She assists the firm and its clients with satisfying contingency lists necessary to finalize transactions. Natalie began working in the life settlement industry in 2006, most notably for a life settlement provider, where she supervised their servicing department. Her responsibilities included managing the company assets from acquisition to maturity.
Natalie was born in Barbados but has lived in South Florida her entire life. She graduated from Northwood University with her Bachelors in Business Administration (BBA). Natalie continued her education at Nova Southeastern University, where she graduated with her Master's in Business Administration (MBA).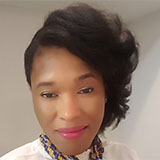 Fredericka, in her Client Relations role, identifies and aligns clients' emerging needs with Welcome Funds, Inc. products and services. She has a broad and diverse background of over a decade in sales, market research and analysis, project management, strategic planning, and customer relations. Fredericka joined the firm's team in 2017.
Fredericka served in the British Army and was stationed around the world in England, Scotland, Wales, Belgium, France, and Afghanistan. She has successfully transferred her international and leadership experience to the day to day operations of Welcome Funds.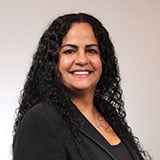 Trisha Marino has been a Case Manager at Welcome Funds, Inc. since 2016, after over 30 years of financial services experience as an analyst, supervisor and administrator. Trisha's diverse transactional background assists the firm with various verifications throughout the life settlement process. She is a South Florida native and spending her entire life in the area.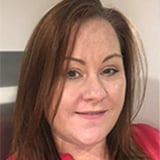 Kerry Purcell was born in Co. Kerry, Ireland, and raised in Co. Limerick. Her family immigrated to the United States in February of 1994. She brings over 20 years of graphics and marketing experience to the Welcome Funds, Inc. team.
Kerry is a creative thinker, problem solver, and team player. She has a passion for designing and communicating messages clearly and effectively. When Kerry is not busy at work, she enjoys spending time with her family and friends.
Follow Kerry Purcell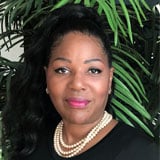 Sharon joined the Client Services Team at Welcome Funds, Inc in 2019. She is from a military family and proudly served as a Corpsman in the United States Navy during Desert Storm. While in the military, Sharon learned skills like discipline, integrity, and teamwork, which have proven to be valuable qualities in her career. Specifically, Sharon excels in the areas of Business Management, Customer Service, and Conflict Resolution. She is a firm believer in the power of positive thinking in the workplace and helping those in need. Sharon has instilled these values in her four children. Due to her desire to help others, Sharon is pursuing her degree in Human Services and was recently inducted into the National Honors Society. When Sharon is not working or studying, she enjoys traveling, creating canvas art, and reading.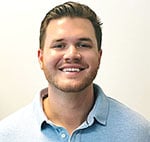 Jake McGraw joined the Welcome Funds team in 2022 as a Closing Specialist. Born and raised in Connecticut, Jake graduated from the University of Miami in 2012 and held various real estate related positions, gaining valuable transactional experience. He currently resides in Boynton Beach, Florida. While away from the office, he enjoys spending time with his family and friends, traveling to new places and working on his screenwriting.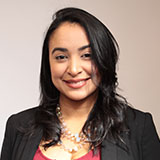 Ashley Rivera is an experienced Medical Records Specialist with Welcome Funds since 2017. She is originally from Puerto Rico and moved to California before moving the Florida in 2017.