When Buyers Compete, YOU win!
If you are going to sell a valuable personal asset, like your home, would you sell it to the first person who made you an offer? Hopefully not. You'd hire a professional real estate agent experienced in your local area to help you secure the best offer from a qualified purchaser. Life Settlements are very similar to the process of selling a home. You need an experienced professional to navigate the market and negotiate with the most qualified buyers that are interested in purchasing your life insurance policy. Buyers have different interests, price points, and objectives and those differences often result in a wide range of offers.
Our team of dedicated professionals has negotiated more than 32,000 life settlement offers through our National Funding Network which consists of the top buyers in the market. We simplify the bidding process by creating an auction where these state-licensed financial institutions compete to purchase life insurance policies.
24 OFFERS IS BETTER THAN 1!
After seeing an ad from a direct buyer on TV, Dave was surprised to learn that his life insurance policy could be sold for a cash payment. Dave contacted the direct buyer who offered him $43,000. Before proceeding with that offer, Dave contacted his CPA to see if this was in his best interest. The CPA recommended he receive a second opinion and contacted Welcome Funds. Dave quickly learned that several other buyers were willing to extend offers on his policy as well. Thanks to the auction platform of Welcome Funds, Dave received almost double the amount he was initially offered by the direct buyer, thereby maximizing the value of his policy.
| | |
| --- | --- |
| Policy's Insured | Male | Age 87 |
| Health Status | Fair |
| Policy Type | Universal Life |
| Face Amount | $1,000,000 |
| Annual Premium | $22,000 |
| Surrender Value | $213,450 |
Life Settlement Payout.... $680,000
The following is a sample of our life settlement auction and negotiation process. This example is for illustrative and educational purposes only and is not intended to predict the level of competition or pricing for any future transaction.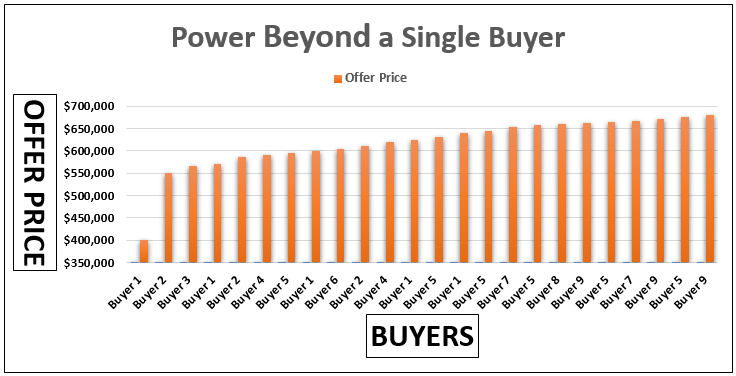 Have Questions? Give us a call at 1.877.227.4484 for a Free Consultation or you can find out if you qualify for a life settlement using our Quick Life Settlement Qualifier - it's fast, easy and there are no obligations at any time.
FEATURED LIFE SETTLEMENT BLOG