WHAT WE DO

Eligibility Requirements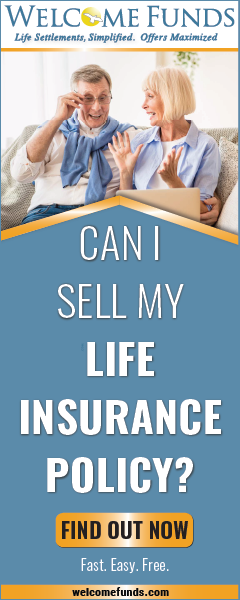 Life Settlement Eligibility
Who Qualifies To Sell A Life Insurance Policy?
Are you considering selling a life insurance policy? The eligibility requirements for a viatical settlement or life settlement are based on two criteria:
The Life Insurance Policy;
The Life Expectancy of the Insured
Life Insurance Policy Considerations
The life insurance policy contract must be available to review, if not available, a duplicate should be ordered from the life insurance carrier. The premiums and coverage will be verified directly with the life insurance company during the application process. Our life settlement staff is knowledgeable on most life insurance contracts, so we can provide insight into the eligibility of most policies without a need to review the policy during the qualification phase.
The life insurance policy must have a face value of $100,000 or more.
The life insurance policy must be transferable.
All types of life insurance policies MAY qualify if the sale is allowed by the life insurance carrier's original contract (contract language for group policies must be reviewed).
Non-convertible term life insurance policies can be sold under limited circumstances, qualification will depend on the insured's life expectancy vs. the remaining premium schedule. If the premium schedule shows significant annual increases, the insured would likely need to be diagnosed with a terminal condition.

NOTE: a term life policy's conversion period is not synonymous with its fixed term period. Therefore, please review your term life policy or call the insurance carrier to confirm whether or not the term life insurance policy is still within its conversion period.
Joint Survivorship or 2nd to Die policies can be sold, both insureds must qualify based on their health status, and offers are based on the healthier of the two insureds.
Can You Sell A Life Insurance Policy?
Life settlement qualification also requires the insured to release his/her historical medical records to Welcome Funds. All records are kept confidential and only released at the authorization of the insured. In order to qualify, the insured must have a limited life expectancy, typically under 15 years. If the insured is under age 75, and is considered very healthy or suffers from minor health conditions like high blood pressure or hypertension, then qualification would be unlikely. Below are the typical health parameters required to qualify for a life settlement:
The insured must have health conditions that limit life expectancy to under 20 years.
If the insured is under age 65, life-threatening health conditions or a terminal diagnosis would be required.
If the insured is age 65-74, serious health impairments would be needed in order to qualify.
If the insured is age 75-79, chronic health conditions would likely be needed in order to qualify.
If the insured is age 80+, qualification is likely but would depend on the future premium costs of the policy.
How To Sell Your Life Insurance Policy?
Pre-Qualification is fast, easy, and free, simply complete our Life Settlement Qualifier to determine eligibility immediately.
Be prepared to answer about your life insurance policy, we'll need to know the death benefit, annual premiums, and any loan values;
You will also need to summarize the current and historical health of the insured;
Complete our Quick Life Settlement Qualifier;
Call 877.227.4484 to speak to a Client Care Advocate for a Free Personal Consultation.
FEATURED LIFE SETTLEMENT BLOG