How to Sell Your Life Insurance Policy for $187,000 Instead of $0!
Posted: April 06, 2021 by John Welcom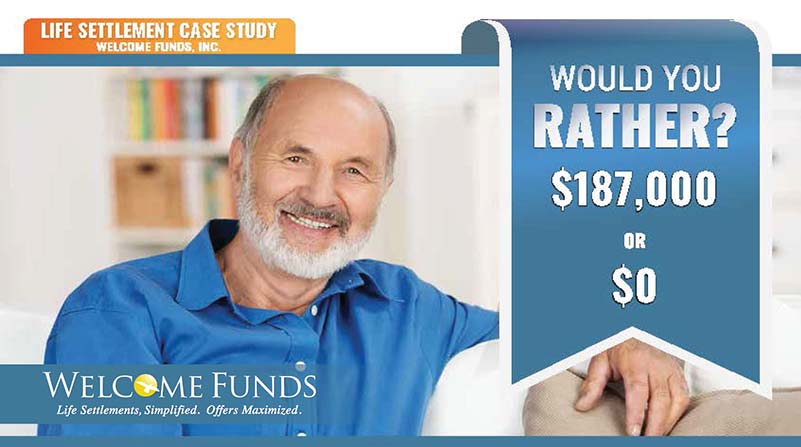 Welcome Funds Represents Your Best Interests!
A small business was filing for bankruptcy and its assets were being reviewed. The company's financial advisor helped the partners identify the value, which they did not know existed, contained in its key man life insurance coverage. The advisor recommended that Welcome Funds appraise the policy. The business decided to maintain the coverage so that the policy could be sold as a life settlement, instead of letting it lapse for $0. The proceeds from the sale paid off creditors and finalized the bankruptcy settlement. The partners were able to address their much needed liquidity needs and move on with their lives.
| | |
| --- | --- |
| Policy's Insured | Male | Age 77 |
| Health Status | Fair |
| Policy Type | Universal Life |
| Face Amount | $1,500,000 |
| Annual Premium | $74,000 |
| Surrender Value | $0 |
Life Settlement Payout.... $187,000