ARE YOU A CANDIDATE FOR A LIFE SETTLEMENT?
A life settlement is a valuable financial option for policyholders who no longer have a need for their life insurance policies. Instead of lapsing or surrendering a life insurance policy, qualified consumers can now cash in a life insurance policy in a secondary market to receive the fair market value for their asset.

Founded in 2000, Welcome Funds is a professional life settlement broker that is licensed to represent policy owners & negotiate the highest offer from the marketplace on their behalf. We have helped our clients secure more than $1 Billion for the sale of their life insurance policies. It's fast, easy & free to determine if your life insurance policy is eligible for a life settlement.
OUR BUYERS COMPETE TO PURCHASE YOUR POLICY
Welcome Funds negotiates directly in the secondary market where state-licensed financial institutions compete to purchase life insurance policies. Our experienced life settlement negotiation team then creates competition amongst these buyers through an auction process to ensure that the highest offer is secured for our clients.

Over the past 23 years, we have been entrusted by thousands of Americans and their financial advisors to represent their best interests in the life settlement process. Our life settlement team has successfully negotiated over 33,000 life settlement offers on behalf of policyholders. Find out more about how Welcome Funds can help you sell your life insurance policy for cash.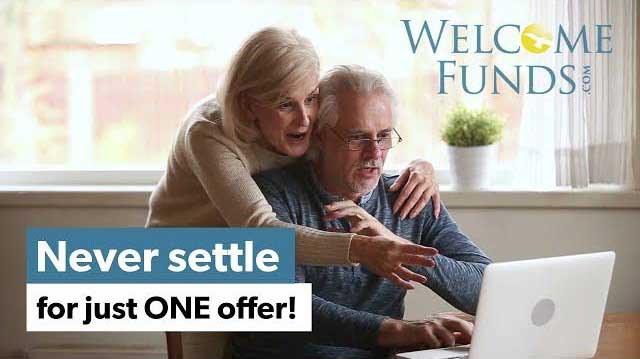 FEATURED LIFE SETTLEMENT BLOG