How to Sell Your Life Insurance Policy for $250,000 Instead of $4,811!
Posted: September 12, 2022 by John Welcom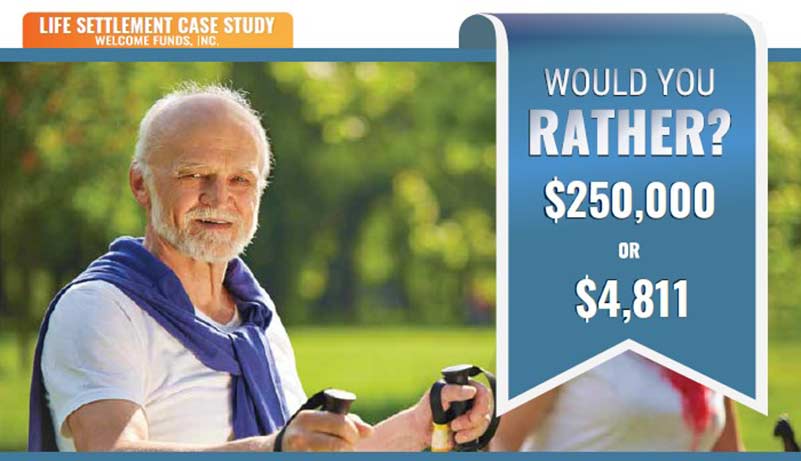 NEVER SURRENDER A LIFE INSURANCE POLICY WITHOUT FINDING OUT WHAT ITS' WORTH!
Mark bought an individual $2M Lincoln National Universal Life policy in 2017 (at age 78). Due to financial constraints, he could no longer afford the $104,330 annual premium to maintain the policy. Unfortunately, reducing the Death Benefit was not a consideration because there was very little cash in the policy. Mark thought he needed to surrender the policy for $4,811. When he asked his financial advisor to send him the surrender paperwork, the advisor suggested the life settlement option and Welcome Funds. Mark realized that anything above his surrender value would be a victory. It certainly was, in a big way.
| | |
| --- | --- |
| Policy's Insured | Male | Age 78 |
| Health Status | Good |
| Policy Type | Universal Life |
| Face Amount | $2,000,000 |
| Annual Premium | $104,330 |
| Surrender Value | $4,811 |
Life Settlement Payout.... $250,000
Recent Blogs
Posted: January 16, 2023 by John Welcom
Baby boomers are experiencing an exciting season of life, but it can also be riddled with confusion and mixed emotions. They are trying to navigate their golden years without children living at home while often building relationships with grandchildren. And a surprising number of them are struggling with finding fulfillment in their ...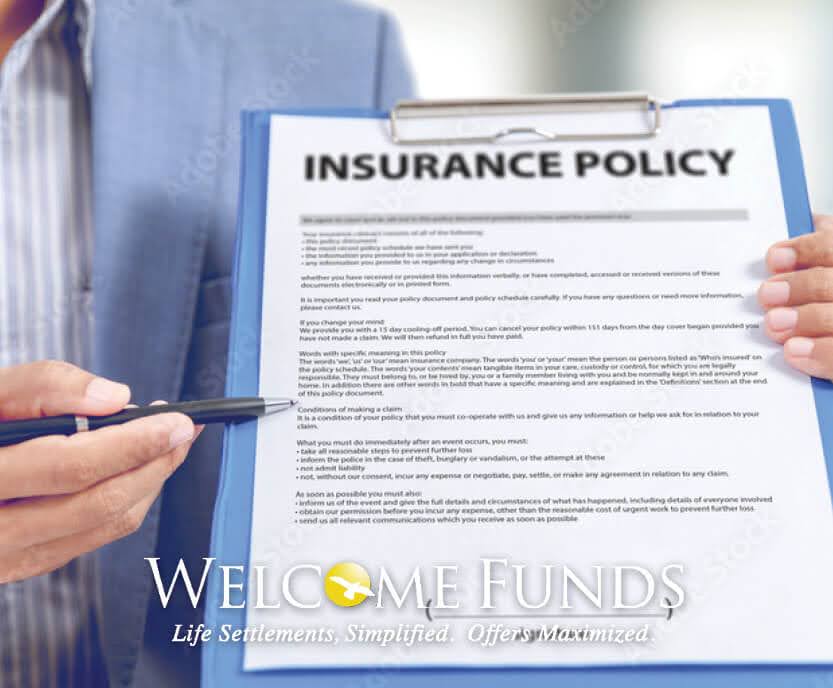 Posted: January 05, 2023 by John Welcom
The historically low interest rate environment for the past several years has negatively impacted retirees who have built financial plans on expectations of interest income from bonds and other fixed-income assets.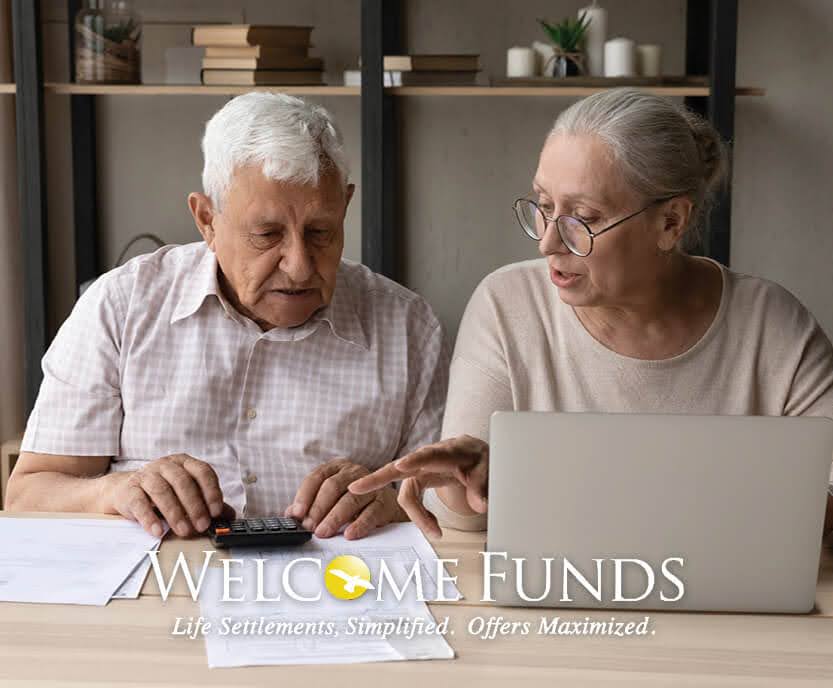 Posted: December 29, 2022 by John Welcom
The peak earning years for seniors are gone and the only supplement to accrued savings, other than the hopeful growth of investment accounts, is often social security checks or employer pension payments. The risk of unexpected — and unwelcome — financial surprises can derail any plan that has a minimal margin for error.