How to Sell Your Life Insurance Policy for $173,005 Instead of $0!
Posted: February 23, 2021 by John Welcom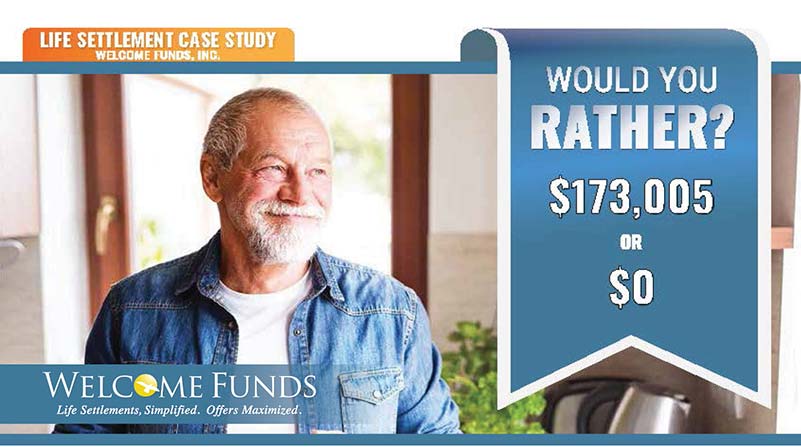 Never Lapse or Surrender a Life Insurance Policy, Call Welcome Funds First!
After paying premiums on his life insurance policy for years, Larry's liquidity needs and health changed significantly. Times were tough, so to maintain his savings, Larry decided it was best to lapse the coverage. Thankfully, Larry's advisor contacted Welcome Funds during the policy's grace period to determine if the policy had any value in the secondary market. After an initial analysis, it was evident that Larry was an excellent candidate for a life settlement. Welcome Funds negotiated multiple bids and secured a purchase price of $173,005! Larry used the proceeds from the settlement to pay for costly treatments and to maintain his quality of life, stress-free. The advisor not only earned a well-deserved commission but also receives client referrals from Larry and his family as appreciation for his brilliant recommendation!
| | |
| --- | --- |
| Policy's Insured | Male | Age 74 |
| Health Status | Poor |
| Policy Type | Group Universal Life |
| Face Amount | $500,000 |
| Annual Premium | $10,856 |
| Surrender Value | $0 |
Life Settlement Payout.... $173,005