4 Tips to Overcome Retirement Financial Anxiety
Posted: November 28, 2022 by John Welcom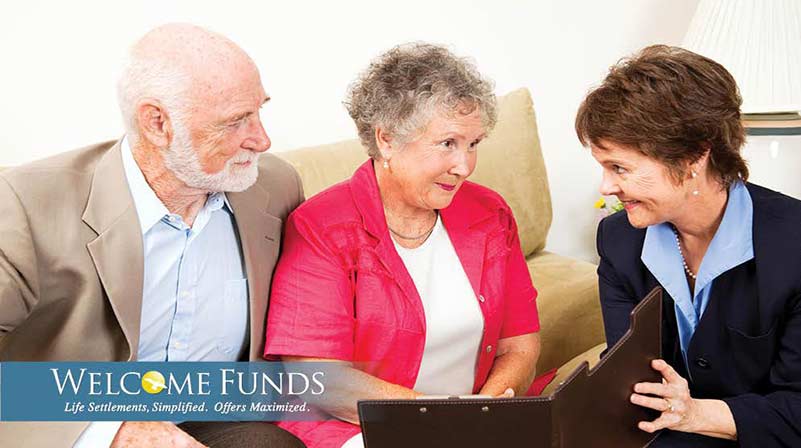 According to the American Psychological Association (APA), worries about money and personal finance are a leading cause of stress in our country. The APA's 2022 "Stress in America" survey found that the top source of stress for American adults is the rise in prices of everyday items due to inflation, such as gas prices, utility bills, and grocery costs (87%).  
"People commonly deal with anxiety by avoiding whatever it is that makes them anxious," according to the APA. "Unfortunately, if you avoid dealing with your finances, you'll likely create more financial problems, and more anxiety, in the long term."
Financial anxiety is sadly common among all age groups, including seniors. Nearly one in two older adults' biggest financial fear is not having enough money saved for retirement, according to another 2022 survey published by SeniorLiving.org.
"I have had too many discussions with too many people who carry with them a nervousness that they are going to outlive their money, and this nagging anxiety that they can't seem to shake saps the passion for life right out of their bones and right out of their lives," writes Bill Schultheis, a financial advisor and author of The Coffeehouse Investor. "That is a tragedy, because the goal, it seems to me, is to have our financial resources accentuate, not detract from, our capacity to live a full life for the rest of our lives."
Of course, for seniors who are drawing down their retirement savings and watching their account balances decline, concern whether their portfolios will sustain cash flow needs is inevitable.  It's not easy to ignore such changes and rely upon the "market bouncing back," particularly in a volatile market.
But it's important to not be consumed by the headlines of the day and the ebbs and flows of the stock exchanges.  Please find below a few tips for overcoming financial anxiety during retirement:
1. Know Each Asset
Rather than allowing anxiety to cause hasty financial decisions, use the opportunity to examine all assets, including real and personal properties. Are these assets impeding, protecting, or funding retirement goals? Keep a clear head and try to conduct a dispassionate review.
2. Find a Trusted Voice
Trained financial professionals can provide a measured assessment of the true value of accumulated holdings. Schedule some time for a call or a meeting to review a retirement plan with an existing or recommended advisor.
3. Resist Daily Financial Monitoring
It's hard to imagine a daily routine without the internet, social media, mobile phones, and all the technologies that are enjoyed today. However, these advancements allow for 24/7 access to account balance information. This not only can increase the risk of a poor investment decision, but it can also lead to unnecessary anxiety. Avoid the temptation to monitor the news and stick to reviewing statements quarterly.
4. Generate Cash Flow
A great potential strategy for reducing the financial anxiety felt during retirement is generating additional cash from "illiquid" assets. Many seniors are familiar with achieving this objective with real estate, via a reverse mortgage or a line of credit.  Another option growing in popularity with seniors is converting an unneeded, unwanted, or unaffordable life insurance policy to cash.  A liquidated life insurance policy can provide a safety net during uncertain and challenging times for policy owners over the age of 65 if sold as a life settlement.
Life settlements are highly regulated transactions where policy owners sell their life insurance policies to a third-party investor for less than the death benefit but more than the cash surrender value.  The proceeds from a life settlement can be used in any manner whatsoever, to offset medical bills, provide gifts to family members or replenish retirement accounts that have been depleted over time.  As funds increase, financial anxiety decreases.

To learn more about life settlements or to receive a no-risk, no-obligation life insurance policy appraisal, please visit www.welcomefunds.com or call 877.227.4484.