Resisting Temptation to Surrender a Life Insurance Policy
Posted: September 09, 2022 by John Welcom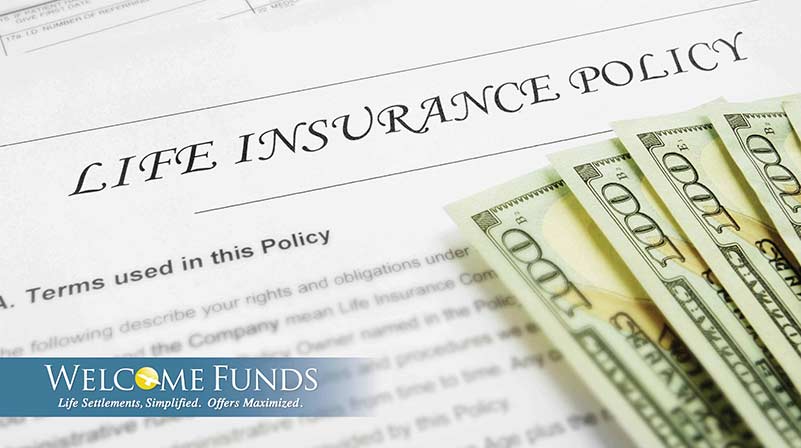 Turbulence in the financial indexes this year has been unsettling to many people, but it has been an especially tough year for retirees. In addition to the declines in the equity markets, the threat of rising interest rates and accelerating inflation has provoked a sharp sell-off in the bond market as well.
"Stocks and bonds are falling in tandem at a pace not seen in decades, leaving investors with few places to hide from the market volatility," reported the Wall Street Journal on May 3, 2022.
Many seniors are depending on the stability of the bond sleeves in their retirement portfolios to provide them with a modest income and steady principal prices.  The market volatility is disrupting both their cash flow and their nerves when reviewing account balances.
Trusted financial advisors are in a unique position to help clients manage the emotional and practical implications of spending down their retirement savings. This role is perhaps no more important than now when financial markets are in turmoil and retirement balances are fragile, most notably to seniors.
One area of focus for financial advisors with senior clients is their life insurance policies. Many seniors are looking for places to eliminate outgoing expenses — and those potentially burdensome premium invoices from their life insurance carriers prompt the following question: "Do I really need this life insurance policy anymore?"
Once they conduct a self-assessment and determine that they no longer need or can afford the life insurance policy, they may be tempted to quickly lapse or surrender the policy back to the life insurance company.  If so, it is possible such an impulsive decision could cost them tens of thousands of dollars, or even more depending on the size of the life insurance policy.
There is a better option for many seniors to explore.
A life insurance policy is considered a client's personal property and he or she has the right to sell that policy just like any other asset, such as a house or stock. Known as a life settlement, this is a transaction where eligible seniors receive a lump-sum cash payment from a qualified and licensed buyer in exchange for the ownership of their life insurance policy.
In April 2022, I joined several colleagues in the life settlement industry to complete a life settlement market data collection survey for transactions completed in 2021. It was my privilege to share this report in a presentation to attendees at the Life Insurance Settlement Association (LISA)'s 2022 Institutional Investor Conference in New York. Here were some of the highlights of that research:
More than 3,000 life settlement transactions were completed last year by Life Insurance Settlement Association (LISA) members.
Consumers were paid more than $750 million in cash for the sale of their life insurance policies.
These same consumers would have been paid just $96 million by their life insurance companies if they would have chosen to lapse or surrender their policies instead.
Therefore, consumers received, on average, 7.8 times more money and approximately $660 million more from life settlement transactions than the Cash Surrender Value that they would have been paid by the life insurance carriers.
This is a significant development, and the numbers could have been much more eye popping.
Sadly, more than 9 million life insurance policies worth $640 billion in face value were lapsed or surrendered in the latest year for which we have data, according to the American Council of Life Insurers 2021 Fact Book. The senior policy owners of the group will never know whether they might have obtained double, five times or 10 times more cash by selling their policies as life settlements.
Financial advisors have an opportunity to help their retiree clients avoid a tempting mistake by exploring the life settlement option prior to lapsing or surrendering a life insurance policy. 
All it takes is one call or click. Our experienced life settlement team at Welcome Funds will conduct a no-cost, no-obligation assessment of the market value of a senior's life insurance policy.

Please go to www.welcomefunds.com or call 877.227.4484 for more information.