Protect Your Retirement: Don't Let Legal Expenses Derail Your Plans
Posted: March 03, 2023 by John Welcom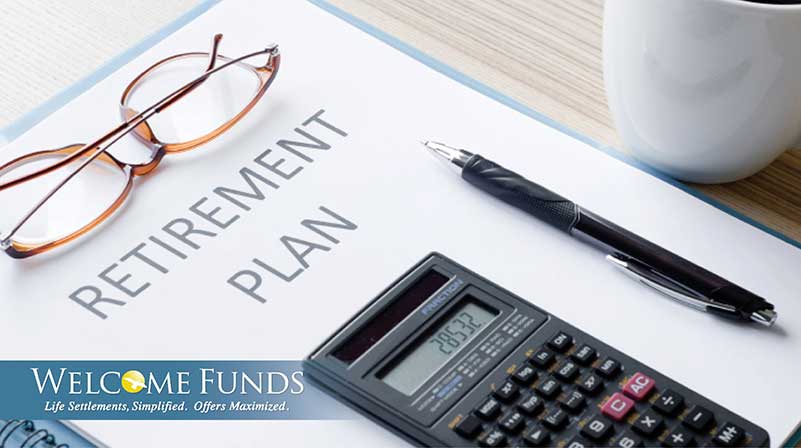 Most seniors envision their retirement years to be filled with travel adventures, extended time with loved ones and new hobbies to pursue.  Such goals are often realized.  According to a 2022 survey in MoneyTalksNews, "life continues to get happier as you get older."  The group that was cited as the happiest were those who are 80 or older.
At the same time, some seniors find themselves dealing with a variety of unexpected challenges that they never saw coming.  One example is unforeseen legal issues.
The Attorney General's office for the State of California has published a free guide, "Legal Issues and Resources for Seniors," which identifies some of the most common legal problems faced by seniors:
Elder Abuse
Elder abuse can be physical, as well as financial.  Unfortunately, in many cases, the perpetrators are family members or caretakers.  While the most disturbing instances of elder abuse involve physical mistreatment and harm, elder economic abuse can also derail a senior's retirement by wiping out assets that are extremely difficult to recover.
Real Estate
Many seniors, with their nest empty, find that their primary home no longer meets their needs in retirement.  They may seek to downsize, relocate or even transition into an assisted living facility.  Most of these transactions are executed with ease, but on occasion, a real estate sale/purchase agreement can become very complicated and require a senior to retain a qualified attorney to navigate through the legal obstacles.
Death of a Spouse
The emotional toll of losing a spouse during retirement is devastating for anyone, but the impact can be even more traumatic with the addition of various legal responsibilities associated with the death of a life partner. There are invariably questions about the will, trust, or other estate planning documents, and the corresponding taxes that might need to be paid.
Senior Scams
Seniors are often targets of scam artists because they are emotionally vulnerable, trusting and more easily scared.  Common scams include phone calls impersonating a grandchild in need of immediate financial assistance; bogus emails pushing health insurance that needs to be purchased from Medicare; and a variety of telemarketing scams demanding a credit card number to claim a prize. These scams can be financially damaging and drag a senior into both criminal and civil litigation for years.
Beyond these common life events, there is a long list of other unexpected circumstances that can wreak legal havoc for seniors, ranging from automobile accidents to personal injury lawsuits.  Any one of these incidents can trigger significant debt for a retiree.
If unexpected legal expenses cause financial strain on a retirement plan, then there are a few options to consider to eradicate such debt, according to DailyCaring.com:
Enroll in a payday loan consolidation program, whereby cash advance loans are obtained and then systematically paid off as quickly as possible;
Utilize a balance transfer credit card to pay pending loans and existing accounts, creating just one fixed payment per month;
Seek a debt settlement with creditors to pay an affordable amount for a fixed amount of time.
However, these strategies can be unsuccessful — or insufficient. In that case, it is incumbent upon seniors to generate cash flow from untapped sources.  A good place to start is to exam the value of the most basic, overlooked assets in a portfolio. One of them just may provide the liquidity needed, like a life insurance policy.
For most seniors, it is instinctive to keep a life insurance policy in place no matter what the circumstances. But the fact is that things change. For example, a life insurance policy purchased years ago to provide a safety net for children who are now grown may be unnecessary. Similarly, a policy secured to provide financial protection for a business that is no longer owned is unneeded. Lastly, the increase in annual premium payments may simply cause the life insurance policy to be unaffordable.
If a life insurance policy is no longer serving its original purpose or its carrying costs have become overly burdensome, then it is time to rethink maintaining the policy. One policy exit strategy to consider is a life settlement.
In a life settlement, the policy owner sells his or her life insurance policy to an investor in exchange for a cash payment that exceeds the cash surrender value of the policy but is less than the death benefit.  The investor then takes over the premiums and collects the proceeds when the insured passes away.
To determine the fair market value of a life insurance policy, it is advisable for a policy owner to work with licensed life settlement broker.  An experienced life settlement broker is the only party in a life settlement transaction who is obligated to serve the policy owner's best interests, and not those of any outside investor, fund managers or capital source.
Unexpected legal expenses can derail even the most diligently executed retirement plans.  The life settlement proceeds from an unwanted, unneeded or unaffordable life insurance policy can get a plan back on track.

For more information on life settlements or to see if a life insurance policy qualifies for a sale in the secondary market for life insurance, then please visit www.welcomefunds.com or call 877-227-4484.