U.S. Life Settlement Transactions Up by 4% in 2022, According to The Life Settlements Report
Posted: September 01, 2023 by John Welcom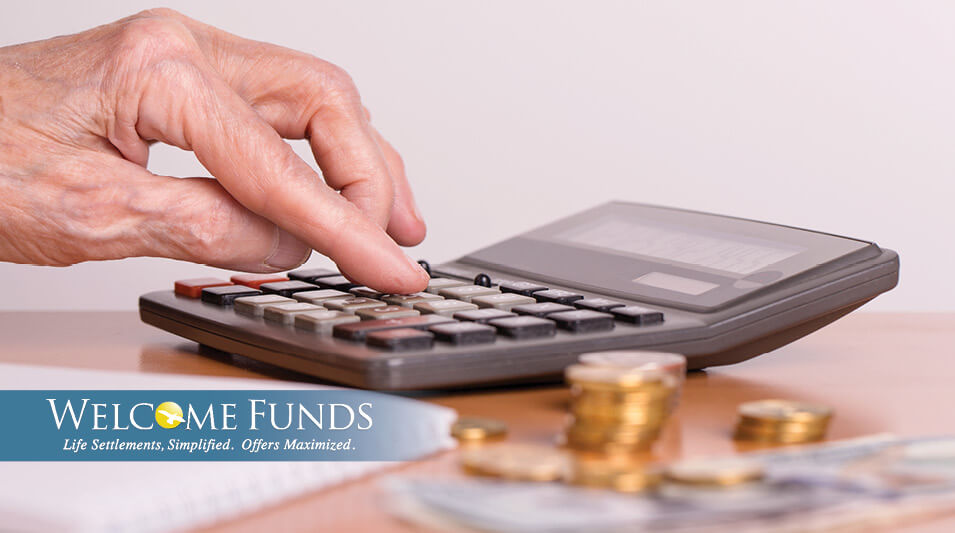 The U.S. life settlement market — in which seniors are able to sell life insurance policies they no longer need or can afford to institutional investors for a cash payment — returned to steady growth again in 2022, according to a highly anticipated annual report published in June.
The Deal, a leading business intelligence and news service, reported that 3,057 life insurance policies were settled last year, a 4% increase over the number of policies sold in 2021. These settlements resulted in a combined total of $823 million in cash payments to consumers in 2022, a sharp increase from the $715 million in settlements paid in 2021.
Moreover, per the publication, the total amount of combined face value of those life settlements last year grew to $4.5 billion, compared to $4 billion in face amount sold in 2021.
The data was collected and reported by The Life Settlements Report, an industry leading media source, which is owned and published by The Deal.  Their annual transactions report has appeared each year since 2010 and is "based mainly on data obtained through public records requests to state insurance departments."
In addition to such steady growth in the life settlement market in 2022, The Deal reported that leading players in the industry have experienced "very strong" transactional activity in the first five months of 2023.
The newly published data from The Deal is consistent with the results of the Life Insurance Settlement Association (LISA)'s Annual Market Data Collection Survey.  LISA's survey of 20 leading life settlement providers, who collectively execute 95% of all life settlements in the U.S., found that there were 3,079 life settlement transactions completed by LISA members in 2022, a 3% increase in transactions completed during the prior year.
The LISA survey also reported that the average life settlement transaction in 2022 resulted in a $255,000 cash payment to consumers, which was on average 5.2 times higher than the cash surrender value offered by the life insurance company.
This is an important number to ponder because, unfortunately, more than 9 million life insurance policies worth approximately $640 billion in face value were lapsed or surrendered within a recent twelve-month period, according to data collected from the American Council of Life Insurers 2021 Fact Book.  These policy owners may have been able to obtain five times more cash by selling their policies in life settlements.
Most notably, the biggest reason to believe in the ongoing growth trajectory of life settlements is based in demographics.  With more than 10,000 Americans turning 65 every day, according to the U.S. Census Bureau, there is a growing need for seniors to identify additional sources of cash to fund their retirements, offset health care and long-term care expenses, and raise liquidity when volatile stock and bond returns have created unforeseen pressures on many seniors' retirement budgets.
More specifically, the oldest members of the Baby Boomer generation are now reaching their mid-70s — the age that is generally the most attractive for the life settlement option — and this group will continue to increase for the next several years.  It's a robust trend for life settlements in 2023 and beyond.
In addition to the growing market size, we are seeing increased awareness of the life settlement option among seniors due to the amplified consumer education initiatives of life settlement participants. The results are predictable.  As more seniors are aware of the alternative to lapsing or surrendering their unneeded or unaffordable life insurance policies, they are exploring the potential market value of such policies as life settlements.
The U.S. life settlement industry provides seniors with a potential solution to their cash needs with a safe and well-regulated transaction.  Prior to pursuing a life insurance policy sale, they can obtain a no-obligation fair market appraisal of their life insurance policy from a licensed and experienced life settlement broker like Welcome Funds, and compare that number to the cash surrender value offered by the insurance company.  Welcome Funds has a duty to act in the best interests of policy owners and its auction-based life settlement platform creates competition to obtain the true market value of each life insurance policy.
For more information on life settlements or to receive a free policy appraisal, please visit www.welcomefunds.com or call 877.227.4484.

Recent Blogs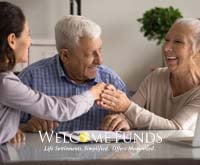 Posted: November 16, 2023 by John Welcom
We all understand the importance of creating a personal financial plan and then living within our means in order to have a secure and stress-free retirement. But our brains don't always co...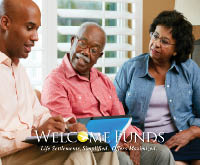 Posted: November 01, 2023 by John Welcom
As people enter their retirement years, they tend to think that the albatross of "financial planning" can finally be removed. They have worked hard their entire lives, saved a little money along the way, sought out the professional guidance of a ...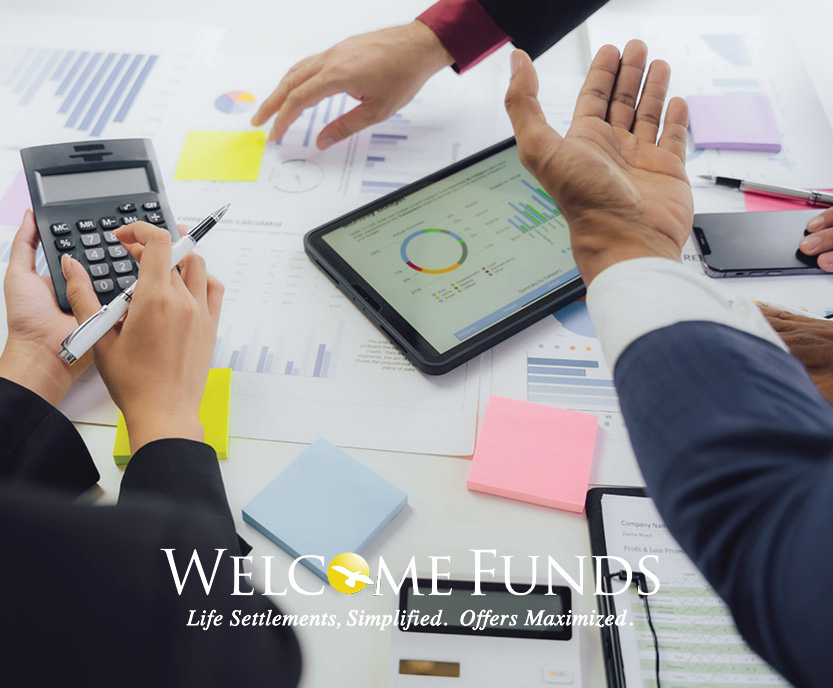 Posted: October 16, 2023 by John Welcom
Don't make the mistake of surrendering your life insurance policy to the insurance company. Life settlements can provide you with a much higher payout. Contact Welcome Funds today to learn more about your options.