New FINRA Guide Advises Seniors on Life Settlements
Posted: September 08, 2023 by John Welcom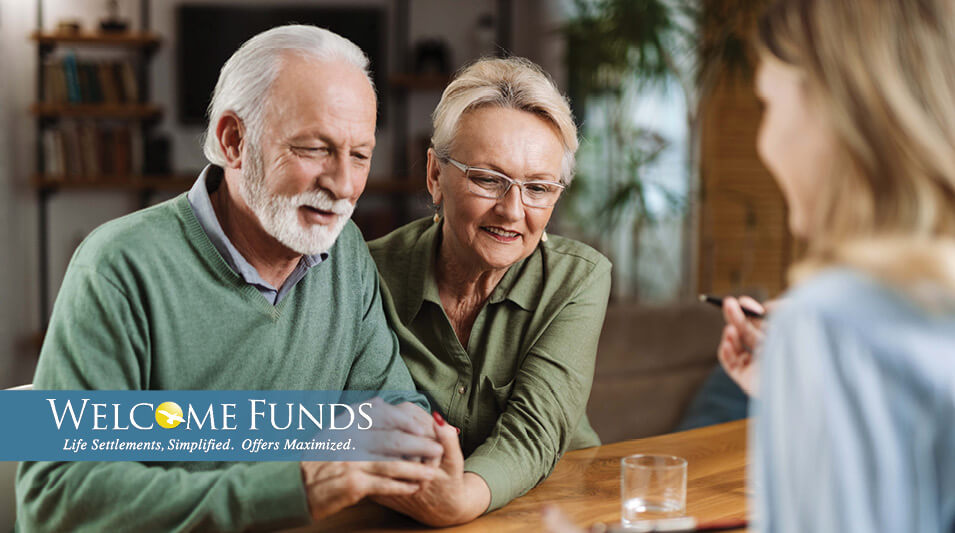 "The Financial Industry Regulatory Authority (FINRA), a not-for-profit organization that safeguards the integrity of the financial markets and is overseen by the Securities and Exchange Commission, published an impactful new resource at the end of July for older Americans contemplating the sale of their life insurance policies.
Protecting Seniors: FINRA's Insights on Life Settlements
The new FINRA Investor Insights guide, titled "What You Should Know About Life Settlements," targets seniors who have been introduced to the life settlement option through industry educational materials, advisor conversations, direct-to-consumer advertising or other awareness initiatives. FINRA effectively explains the mechanics of a life settlement transaction, highlights reasons to exercise caution when contemplating the sale of a life insurance policy and underscores the importance of seeking assistance from financial professionals before proceeding.
Understanding Life Settlements
The FINRA guide states, "Older Americans might hear about opportunities to sell their existing life insurance for cash in transactions known as life settlements. If you're considering selling your life insurance policy — or have been approached to do so — protect yourself by understanding your existing policy and the details of any life settlement offer you might receive."
The guide also notes, "A life settlement might make sense for you if you no longer want or need your current policy — or if you can no longer afford the expense of paying insurance premiums and are willing to give up or replace the coverage."
Working with a Life Settlement Broker
FINRA highlights the challenge of determining fair prices for life insurance policies sold on the secondary market and provides a specific way to overcome it.
"One of the hardest things to know when you're selling a life insurance policy is whether you're getting a fair price," according to the guide. "The best way to make sure is to shop around."
In the new guide, "FINRA suggests working with licensed life settlement brokers to get policy pricing information," reported ThinkAdvisor.
The organization explicitly states that "using a licensed life settlement broker who will shop your policy around on your behalf" is an option to achieve fundamental fairness.
The Life Settlement Broker Model
Therefore, working with only one buyer exclusively or receiving only one offer, whether triggered by responding to a television, radio, or internet advertisement or even a direct solicitation, places policy owners at a severe disadvantage. How is it possible to determine the fair market value of an asset like a life insurance policy without contacting as many licensed, reputable and willing buyers as possible? The honest answer is "it's not."
The most persuasive analogy is selling a house. Most sellers retain the services of an experienced and industry-savvy real estate broker/agent with the goal of canvassing the market as widely as possible, creating competition among buyers, and ultimately maximizing the purchase price of the home using an auction-like format. The comprehensive benefits provided by the real estate professional, who also manages the transaction from start to finish, justify his or her commission. A life settlement broker fulfills the same role.
In addition, and just as importantly, a life settlement broker, like Welcome Funds, represents policy owners, not institutional funds. The interests of a life settlement broker align with consumers, and they have a statutory duty to act in their best interest. There is no such obligation for "life settlement companies" (buyers) that represent capital sources seeking a return on their investments.
According to FINRA, "If you're approached by someone soliciting you to sell your life insurance policy, understand that person's role in the transaction: Are they a life settlement broker who represents you, or are they affiliated with a particular life settlement company? If the answer is the latter, the person might only obtain an offer from that company, making it hard for you to know whether you're being offered a competitive price."
Welcome Funds: Experienced Partner in Maximizing Life Insurance Policy Value
Welcome Funds has a proven life settlement broker platform that it has managed for almost 24 years. Such a platform is the most effective and consumer-centric way to identify a "fair price" and maximize the value of a life insurance policy.
For more information about Welcome Funds, life settlements, or to receive a free life insurance policy appraisal, please call 1-877-227-4484 or visit welcomefunds.com.

Recent Blogs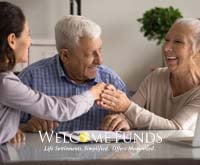 Posted: November 16, 2023 by John Welcom
We all understand the importance of creating a personal financial plan and then living within our means in order to have a secure and stress-free retirement. But our brains don't always co...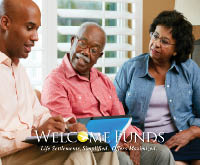 Posted: November 01, 2023 by John Welcom
As people enter their retirement years, they tend to think that the albatross of "financial planning" can finally be removed. They have worked hard their entire lives, saved a little money along the way, sought out the professional guidance of a ...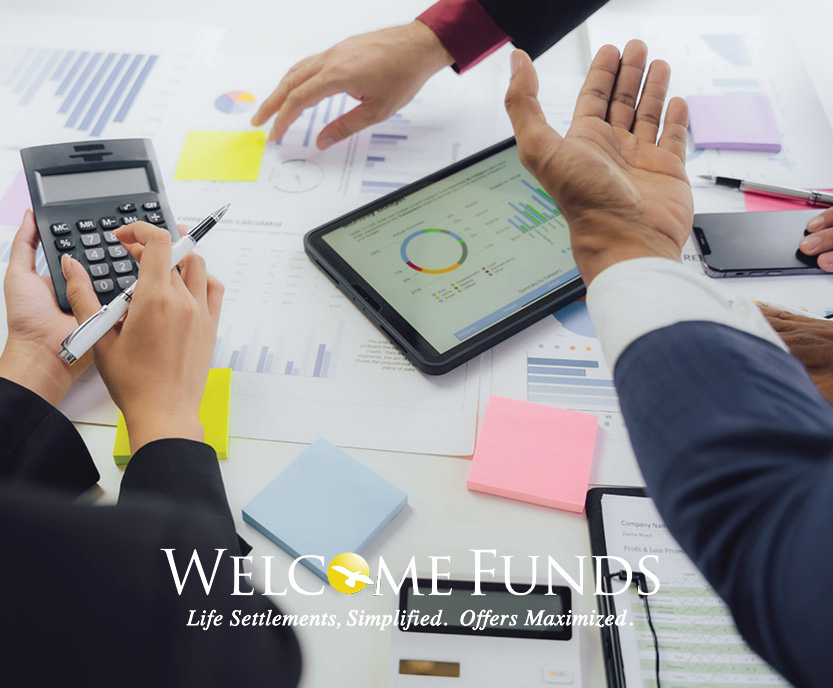 Posted: October 16, 2023 by John Welcom
Don't make the mistake of surrendering your life insurance policy to the insurance company. Life settlements can provide you with a much higher payout. Contact Welcome Funds today to learn more about your options.