Recession Taught a Painful Lesson About Financial Priorities
Posted: March 16, 2022 by John Welcom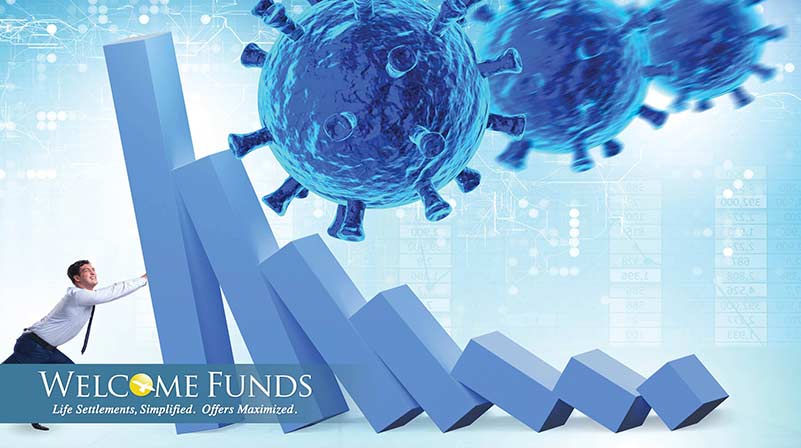 Almost 24 months ago, in a pre-pandemic world, most Americans were feeling optimistic about their financial plans, fueled by growth in their paychecks, IRAs and other investment portfolios. The COVID-induced economic lockdowns that happened thereafter, which triggered massive spikes in unemployment and the subsequent 2020 recession, transformed optimism into fear and discomfort.
A 2020 survey from E&Y indicates the major impact COVID-19 has had on the priorities of American consumers. The survey found that nearly half of consumers are now planning to save more money as a protection against future unexpected economic crises. 
The survey also polled consumers worldwide about the types of insurance products that they would like to see offered to them by carriers. The response was revealing: consumers expressed a strong interest in the ability to purchase insurance coverage that would allow them to pay credit cards and other bills in the event of a sudden income loss. In fact, 70% of respondents were interested in a product that pays three months of income to them in the event they lose their job.
The results highlight a serious challenge facing millions of American families – they are one significant life event away from financial disarray. Such a sobering reality is especially troublesome for seniors, most of whom are beyond their working years and simply cannot to come back from a major financial setback.
It is a good time for seniors to evaluate their overall financial condition and carefully assess the value of their assets. Are they fulfilling their original purpose? Rather than allowing an unexpected financial setback to force a hasty, reactive decision, they should use a recession as a proactive opportunity to examine the allocation of their investments, properties and other financial instruments, including stocks, bonds, real estate, and the less obvious asset of life insurance.    
Yes, a life insurance policy, just like a house, is a tangible piece of property that can become a source of liquidity when sold. Many seniors are familiar with taking a reverse mortgage on their home to create a line of credit that can be accessed at any time, but not nearly enough know and realize that an unneeded or unwanted life insurance policy can be converted into cash with a life settlement transaction. A life insurance policy is immune to market volatility, so it may be the additional source of capital necessary to provide peace of mind when needed.
The basic mechanics of a life settlement are relatively simple. An existing life insurance policy is sold by a qualifying senior to a third-party investor for a lump-sum cash payment, which will always be more than the cash surrender value, if any, of the policy. On average, a life settlement yields approximately four to seven times more money than surrendering the same policy back to the insurance company, according to the Life Insurance Settlement Association. To maximize proceeds and to make sure that a true market value is offered for any policy, it is recommended to work with a licensed and experienced life settlement broker who has a fiduciary duty to represent the best interests of the seller. 

For more information on life settlements and to see if a senior owner qualifies, please visit www.welcomefunds.com or call 877.227.4484.