1 in 4 Boomers Say Medical Debt Prevents Retirement Savings
Posted: March 28, 2022 by John Welcom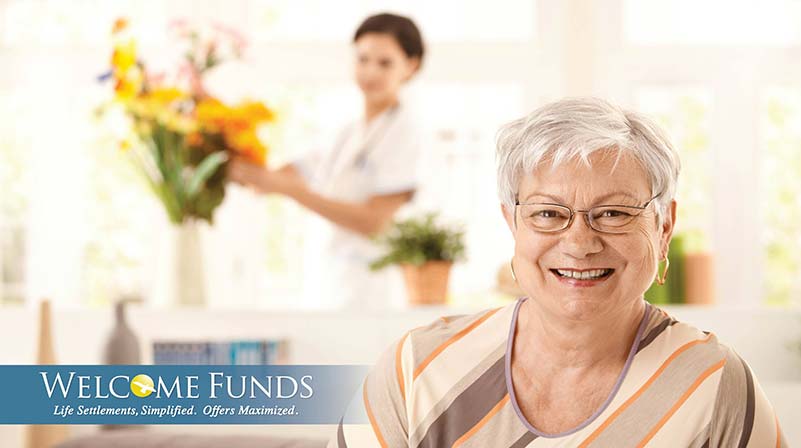 It is commonly acknowledged that unexpected health care expenses can torpedo the retirement dreams of seniors. But a survey last year indicates the problem maybe even worse than we realized.
Nearly half (49.4%) of baby boomers have had to cope with debt incurred because of medical expenses at some point in their lives, and 22% of them are currently paying off health care bills, according to a survey of 1,550 Americans by Lending Tree.
In addition, one in four (24.6%) boomers say their medical debt has prevented them from funding their retirement accounts, a sobering reminder that our growing senior population has liquidity concerns. Unsurprisingly, almost 6 in 10 boomers (57%) with medical debt reported that they have lost sleep over it, according to the AARP Now news bulletin.
Getting In and Out of Medical Debt
One of the realities of aging is that the body doesn't always function the way it did when it was younger. The occasional aches and pains often turn into more pronounced illnesses and injuries that require medical attention. Thankfully, most routine medical expenses incurred by seniors will be covered by Medicare, but the unreimbursed expenses that must be paid out of pocket can quickly mount.
According to the Lending Tree survey, the most common sources of medical debt cited by boomers — who are roughly between the ages of 60 and 80 now — are:
Doctor Visits (39%)
Lab Fees/Tests (34%)
Emergency Room Visits (32%)
Hospital Stays (26%)
Urgent or Emergency Surgery (22%)
The available options to pay down debt accumulated by retirees are not very attractive.
The most popular way is using credit cards, which was cited by one in three (34%) survey respondents.  The high-interest rates associated with credit card usage are a dangerous impediment to financial well-being and solvency. The second most common method is to cut other living expenses (20%), another unfortunate development for retirees who had hoped to live out their golden years carefree.
Boomers also borrow money from friends or family members (9%) and take out personal loans or secure second jobs (5%).  With all that said, a whopping 19% (yes, that's almost one in five) haven't made ANY payments at all toward their medical debt.
Uncovering Sources of Cash Flow For Seniors
The only way for seniors to effectively confront a medical debt burden without just allocating it to their high-interest-rate credit card — or ignoring it altogether — is to generate cash flow from untapped sources.  A good place to start is to examine their full range of assets, including even their most basic holdings. One of those assets may turn out to be an unknown opportunity for liquidity, like a life insurance policy.
For most boomers, the natural instinct is to keep a life insurance policy in place no matter what the circumstances.  It has been embedded in their minds and to a degree, into our culture. But the fact is, circumstances change.
For example, many of those policies were purchased years ago to provide a safety net for children who are now grown. Some were purchased to provide financial protection for a business that is no longer owned. And still, other boomers may be continuing to pay annual premiums for a policy they can no longer afford.
If a life insurance policy is no longer serving its original purpose or is no longer affordable, then it is time to evaluate whether it makes sense to keep it.  If the evaluation concludes that the policy is not wanted or needed, then a life settlement may be appropriate.
In a life settlement, which is a highly regulated transaction, the owner sells the life insurance policy to an investor in exchange for a cash payment that will always exceed the cash surrender value of that policy. The investor then takes over the premium payments and collects the death benefit when the insured passes away.
The first step is to contact an experienced, licensed, and reputable life settlement broker, like Welcome Funds, Inc, to review a policy and provide preliminary analysis on its marketability to investors.  Only a licensed life settlement broker, and not any of the parties on the "buy" side of the transaction, including life settlement providers, is obligated to serve the best interests of policy owners.
Medical debt is a serious challenge for seniors to face, but it does not have to ruin a sound retirement funding plan.  By searching for commonly overlooked assets, such as a life insurance policy, seniors may be able to access much-needed sources of cash flow to eradicate mounting bills and to provide much-needed peace of mind.

For more information or to have a life insurance policy appraised, please visit www.welcomefunds.com or call 877.227.4484.