If You Help Your Client Buy Life Insurance, You Should Help Him Sell It Too
Posted: August 14, 2020 by John Welcom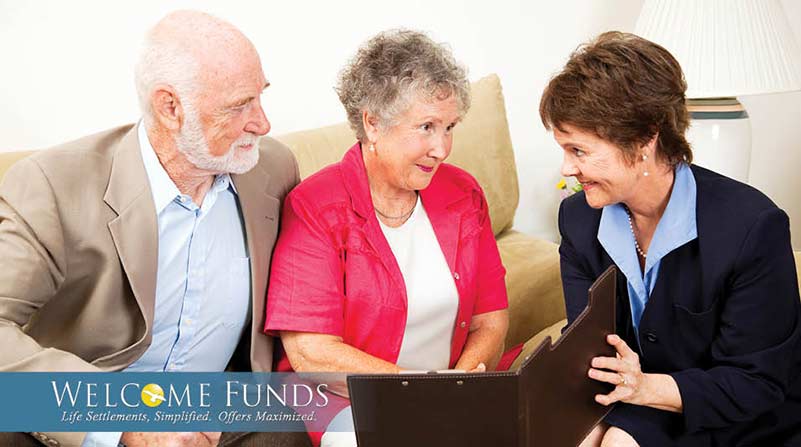 Life insurance agents, financial advisors, estate planners, and other fiduciaries fulfill a unique role as trusted professionals to individuals who seek financial protection for their families and/or their estates.  This role, in part, provides a privileged opportunity to represent their interests in identifying a life insurance policy that maximizes value.
For example, advisors might help them by conducting an analysis of the various premiums that different carriers are charging, in proportion to the available death benefit, in order to help determine the best option.
But what happens when the policy no longer serves its original intended purpose?  Please find below some questions to help determine the answer:
Does the client still need any life insurance coverage?
If so, what is the recommended amount of coverage to maintain?
Are the current life insurance premiums burdensome on his retirement budget?
Have changes to his estate or to his tax bracket affected the need to keep the life insurance policy?
Does he require cash from the life insurance policy to offset other retirement expenses (e.g., health care bills, family travel plans, etc.)?
Unfortunately, many advisors are unwilling or unable to help their clients sell a life insurance policy that is no longer meeting its initial, identified needs.  In some cases, this is simply because the agent is inexperienced with the valuable option and they are reluctant to discuss it unless directly asked by the client.  In other cases, insurance carriers have threatened, directly or indirectly, the agent with financial or legal repercussions if he explores the possible sale of the policy to a third party.
The apparent resistance to suggest the sale of an unwanted or unneeded life insurance policy, especially when it is in the client's best interest, is a bizarre anomaly in the financial services industry.  For example, a licensed broker buys 100 shares of a company for his client. In the years that follow, the same broker pays no attention to the stock's performance in the client's overall portfolio and does not know if it is still advisable for the client to own it at its current price.  Essentially, the broker, without monitoring the asset, just blindly hopes the stock remains suitable and advantageous to keep.  The faulty logic is "it was the smart decision to buy then so therefore, it is still the smart decision to hold now."  As absurd as that sounds, this is exactly what happens to many individuals whose financial advisors will not assist them with selling a life insurance policy — or even worse, do not even inform them of the option.
To be clear, advisors can no longer rely on the excuse that life settlements are unregulated or represent great risk.  It is currently a highly regulated secondary market for life insurance, with consumer protection laws in 45 states, and has been experiencing steady growth in recent years.  Moreover, multiple states have passed various forms of disclosure laws requiring the life insurance carrier to notify a policy owner of alternative options to a lapse or surrender, including the life settlement option.
Most significantly, advisors may be required, in the future and as a matter of law, to inform clients of the life settlement exit strategy, based on recent developments. The State of New York has adopted a "best interest" standard for life insurance agents, effective February 1, 2020, whereby, in part, sales of life insurance products must be in furtherance of a consumer's needs and objectives.  As many as 14 additional states are considering a similar fiduciary duty requirement for their life insurance agents. 
Even if the "best interest" fiduciary standard is not legally adopted for life insurance agents nationwide or does not specifically compel disclosure of life settlements, isn't acting in the best interests of the client always the right thing to do?  Would any reasonable, consumer-centric advisor recommend the lapse of a life insurance policy for $0 instead of exploring a life settlement transaction that could yield tens or hundreds of thousands of dollars in cash?
The bottom line is this:  advisors play a trusted role in the financial lives of their clients when they helped them buy a life insurance policy; shouldn't they play that same trusted role again if the policy is no longer meeting its originally intended needs by exploring its potential value in the life settlement market?  If you help them buy the policy, then you should help them sell it too.

For more information, please visit www.welcomefunds.com or call 877.227.4484.