How Do Seniors Spend Their Disposable Income?
Posted: May 31, 2023 by John Welcom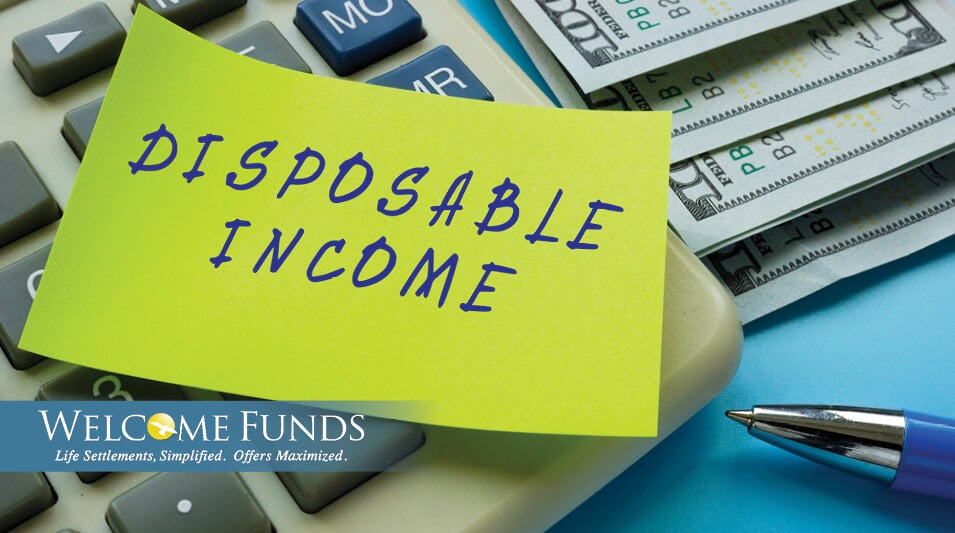 The latest data from the U.S. Bureau of Labor Statistics (BLS) identifies average monthly expenses for those 65 and older at approximately $4,345, a fairly steep increase since the 2016 data that placed that monthly spending figure at just $3,564. Inflation has clearly hit retirees' squarely in the wallet.
There are numerous suggested ratios for how much of a retirement budget should be spent on various categories, but how does this spending breakdown in practice? A deeper dive into the BLS survey findings, published by MarketWatch, offers some important lessons:
Housing is the largest average monthly expense item, accounting for more than $1,500;
Transportation is the second largest expense, at roughly $600;
Healthcare is third, at more than $500;
Food is fourth, also just over $500 monthly; and
Entertainment is the fifth average monthly expense for retirees, at roughly $250.
Therefore, housing and transportation, two categories that are difficult to scale back for most seniors, accounts for nearly half of all monthly expenses for retirement aged Americans.  Rising expenditures are not aligned with available financial assets. But a reduction in spending is easier said than done.  Instead, creating cash flow, particularly from illiquid assets, should be carefully examined. 
For example, a client may own a life insurance policy that is no longer needed or affordable, or perhaps is no longer serving its original purpose.  A life insurance policy is legally considered personal property and can therefore be sold just like any other asset. There is a viable, highly regulated market to sell a life insurance policy to a third party through a transaction called a life settlement.
A life settlement enables qualified policy owners to sell their coverage to a licensed financial entity that purchases policies in exchange for a lump sum cash payment.  The entity assumes all future premium payments and collects the death benefit once the insured passes away.  The proceeds obtained from a life settlement can be used in any manner whatsoever, including to offset medical bills and reduce overall monthly costs.
The life settlement option has benefitted thousands of older Americans.  According to a recent study by the Life Insurance Settlement Association, in 2022, policy owners received $790 Million by selling their life insurance coverage, resulting in $638 Million more than they would have received from life insurance carriers had they lapsed or surrendered their policy.
In conclusion, a life settlement can provide the cash flow needed to create retirement income to ease the financial pressure caused by retirement spending.  For more information on life settlements or to receive a free life insurance policy appraisal, please visit www.welcomefunds.com or call 877.227.4484.

Recent Blogs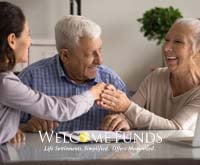 Posted: November 16, 2023 by John Welcom
We all understand the importance of creating a personal financial plan and then living within our means in order to have a secure and stress-free retirement. But our brains don't always co...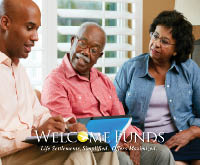 Posted: November 01, 2023 by John Welcom
As people enter their retirement years, they tend to think that the albatross of "financial planning" can finally be removed. They have worked hard their entire lives, saved a little money along the way, sought out the professional guidance of a ...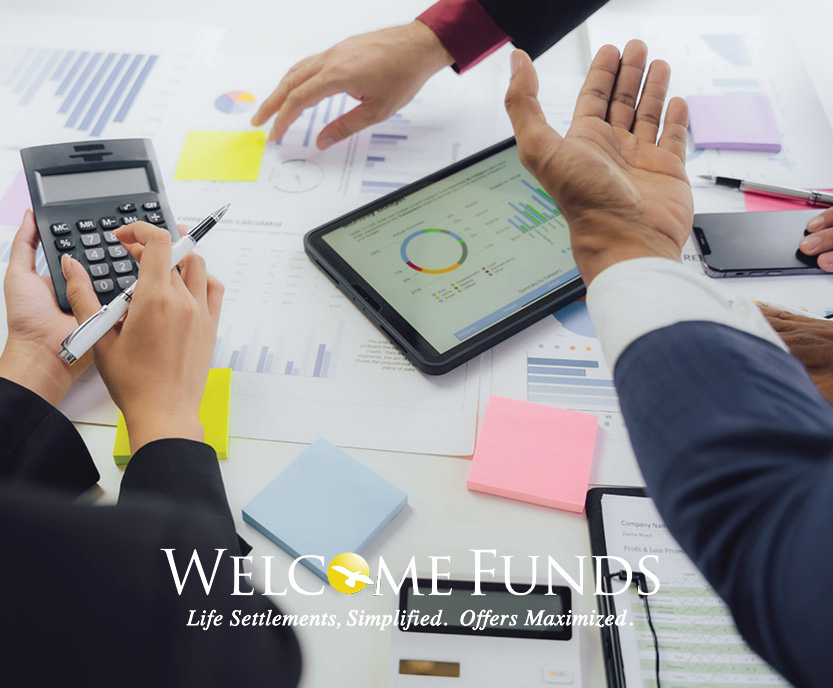 Posted: October 16, 2023 by John Welcom
Don't make the mistake of surrendering your life insurance policy to the insurance company. Life settlements can provide you with a much higher payout. Contact Welcome Funds today to learn more about your options.